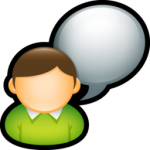 Hey there! So, are you an electronic music fanatic just like me? Let's get in touch. I will be happy to meet new people with whom I can share the same passion for music.
Since my teenage days, the digital music and electronic music have always appealed me.The passion is what made me come up with this music blog through which I have come in contact with many music lovers like me.
Just fill in the contact form and you will definitely hear me back over mail. I also can offer you newsletters with updates of new release and maybe we can stumble upon new songs which are not in our playlist?